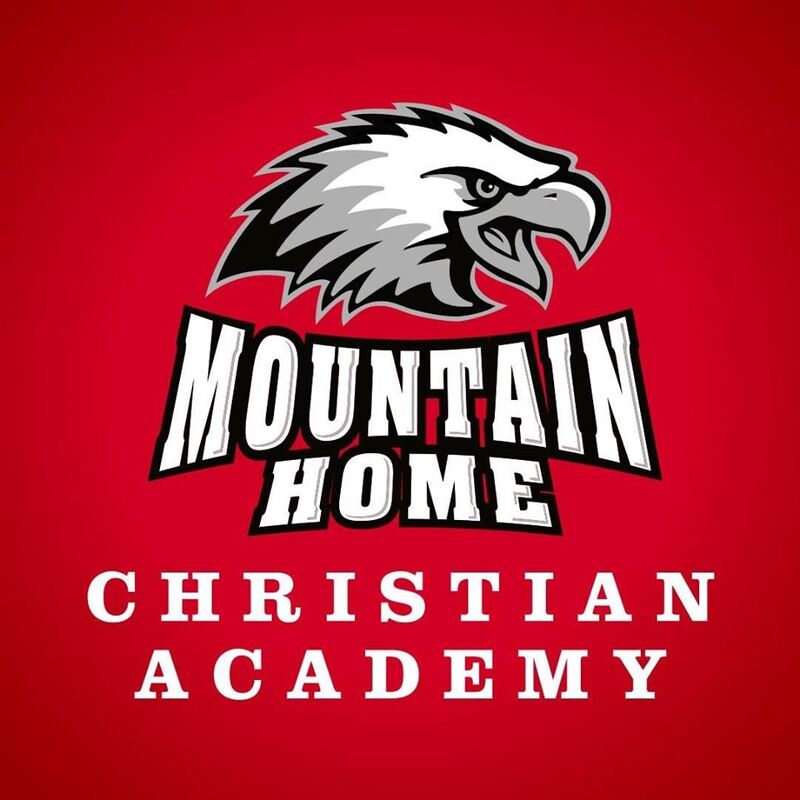 It is the goal of Mountain Home Christian Academy to provide a quality education based on Christian principles found in the Scriptures. We use Biblical examples to illustrate and reinforce educational objectives in each subject area, but we do not teach specific denominational doctrine. We provide an atmosphere in the classroom that supports Christian family values, and nurtures individual spiritual growth and Christian character development.
Values:
M: Magnify Christ Psalm 34:3
H: Humility Phil. 2:3-4/Romans 8:6
C: Character Romans 5:3-5/Gal. 5:22-23
A: Academic Achievement Psalm 25:4-5
MHCA utilizes a combination of Abeka® , BJU Press, and Summit curriculum to best meet the needs of our students from K-3 to 12th grade. We also partner with ASUMH to offer our Juniors and Seniors the opportunity to enroll in college level courses for concurrent credit at a minimal cost of $25 per class.
The vision of MHCA is that our students will get a quality education while developing the skill of critical thinking. Our prayer is that their hearts would be shepherded and shaped to be like Jesus during their time at MHCA and it is our hope that as they take the next steps in life, they will graduate from MHCA and into the world as a disciple of Christ.
HISTORY
In 1978 Pastor Charles Stanford of Emmanuel Church started Twin Lakes Christian School under the umbrella of Emmanuel Church. Pastor Stanford moved from the area in 1992. After Pastor Stanford left the area the school went through several years of transition. In August of 1996, the school incorporated as North Central Christian School. This allowed the school to be non-denominational and independent of any church affiliation.
From 1996-2006 NCCS was housed in several area churches. We graciously acknowledge the following churches in which the school was housed and thank them for their support and role in preserving the school's existence:
Twin Lakes Baptist Church (1995-2002)
East Side Baptist Church (2002-2004)
Riverside Church of Christ (2004-2006)
First Free Will Baptist Church (2006-2007)
As you can see, God's hand has been upon this endeavor since its inception. Through the generous contributions and volunteer efforts of those in the community who believe in Christian Education, God provided a permanent facility in 2007. This is now the home where Mountain Home Christian Academy resides and will grow for many years to come.